Showroom – Embracing Diversity in Fashion
March 27, 2021 @ 12:00 pm

-

2:00 pm

€29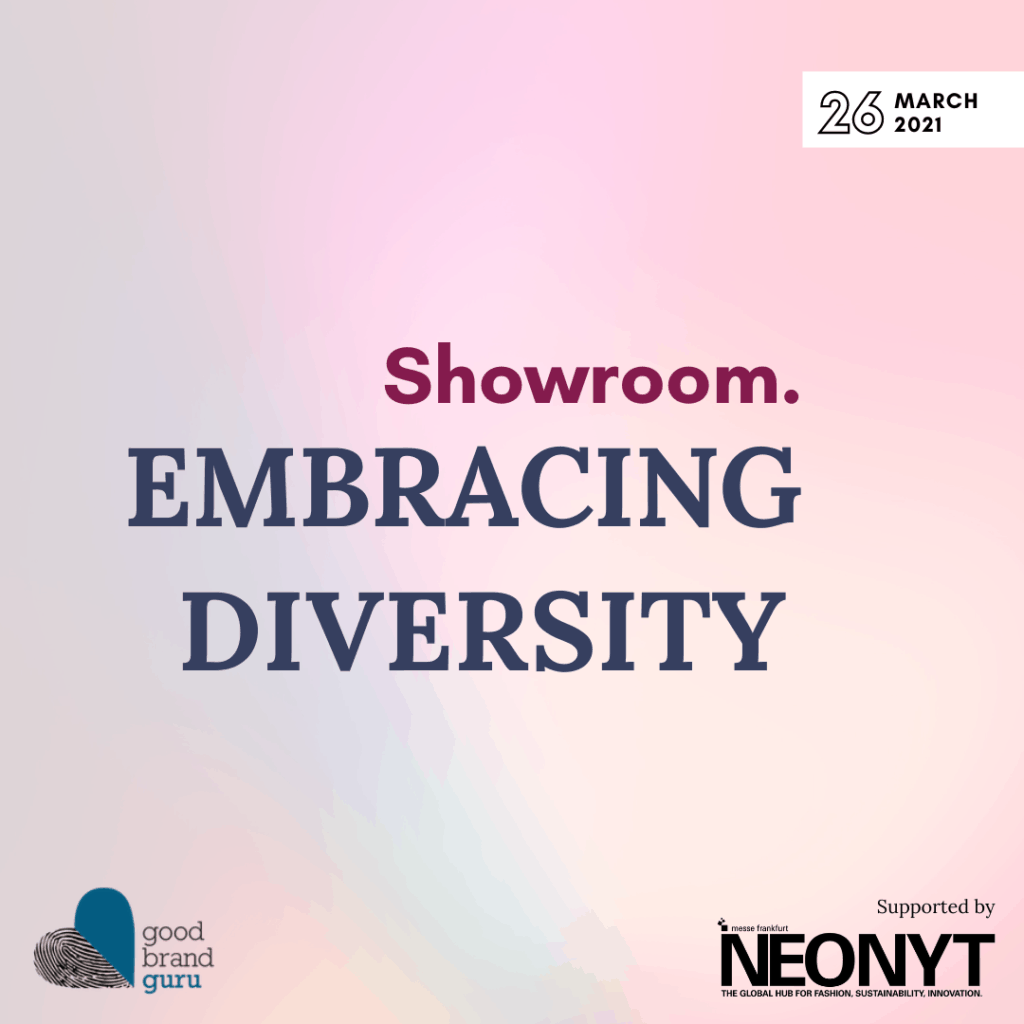 Discover inspiring brands and meet the leaders that are successfully embracing diversity in their business processes.
While there is a general agreement that our societies should be more diverse and inclusive, change is still slow to happen. Many businesses either do not feel the need, or do not see the possibilities to adopt different practices than they are used to. Yet taking on a more open vision around diversity, not only supports people from minority populations but provides fresh creativity and new opportunities.
During this Showroom. you will discover how different brand leaders are embracing diversity and how this helps them be more creative, collaborative and compassionate.
Are you a buyer, brand owner, retailer, sustainability expert or other fashion professional seeking to reshape the fashion industry for the better? Join us for a unique opportunity to discover these brands, start conversations with the pioneering leaders at their helm and learn how you too can have an impact by embracing more diversity.
Showroom. is a Good Brand Guru initiative. The editions for March, April and May 2021 are supported by Neonyt, the global hub for fashion, sustainability and innovation.